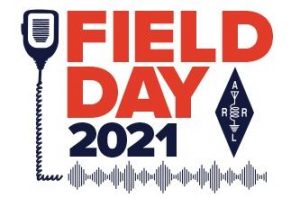 Hellooo Fellow FLARCians!
Yes we know that mask restrictions have been lifted. Yes we know that most of you OMs and YLs have been vaccinated. But... Given time constraints and barriers to proper planning we are going to be Field Daying virtually again for 2021. What does that mean?
Field Day 2021
Field Day is as usual the last full weekend of June, this year June 26, 1:00 PM - June 27, 1:00 PM

Everyone will be operating by themselves, at home or at the location of their choice. FLARC is not organizing us for this year. Perhaps you could find a park or a tent in your backyard!

ARRL is extending the rules waivers from 2020 due to the uncertainty of how hams will be participating again this year.

Some further accommodations are being made.

Once again, to foster camaraderie a Zoom meeting will be initiated at 12:30 on Saturday afternoon and will run through the event. You are welcome to drop on or off as you wish. While Zoom meetings are usually limited to a 24 hour period, if the meeting drops off before we are finished a new meeting link will be posted at the FLARC Field Day 2021 page as soon as it is available:

https://w9jz.org/arrl-field-day-2021/

The Zoom meeting link is:

http://bit.ly/FLARCFD2021

The full invitation (including phone numbers to call if you are unable to use your computer) is below.
We will also be meeting in the Parking Lot at Badger Prairie Park at what would be our next FLARC meeting on June 15 at 7:30 PM. This will be a social gathering so we can see one another in the flesh and chat. It will be a show and tell. Bring whatever you have been working on. We'll meet in the parking lot or in the shelter. Look for a group of cars with funny registration plates. https://www.google.com/maps/@42.9985597,-89.5194664,297m/data=!3m1!1e3
Please refer to
The Field Day page on the club website for any additional information as it becomes available.
Full Zoom invitation
The Zoom Invititation went out in a groups.io QST announcement. We will publish the zoom connection in this space when the event gets closer. If you would like the Zoom connection information earlier please send an email to kc9unz@arrl.net and please include your Call Sign.
Here is where we are operating this year (Please send your Lat/Long to kc9unz@arrl.net to be included on the map)